university of oxford torch research Network Partners
Founder & Network Director
Rachel is a Wolfson Scholar and PhD candidate at the History Department of the University of Oxford under the supervision of Prof. Ian McBride and Dr. Marc Mulholland. She completed her undergraduate and post graduate studies at Kings College London's departments of History and War Studies, where she obtained first class honours and distinction class respectively. Her research concerns the nature of the violence perpetrated by the Provisional Irish Republican Army during the in the Northern Ireland 'troubles' during the 1970s.
Rachel is interested in the study of violence more generally. In 2016 she founded the Oxford Seminar for the Study of Violence, which has grown from the original series into the multi-university and international research network Violence Studies. Rachel writes, edits and produces the Understanding Violence podcast: https://soundcloud.com/understandingviolence and publishes her history and travel blog at https://rachelcarolinekowalski.com/
Adam Brodie is a PhD student at the University of Oxford, supervised by Professors Michael Biggs and Robin Harding. Prior to Oxford he completed a BA in History & War Studies, and an MA in Terrorism Studies, at King's College London, obtaining two first class honours degrees. His current research straddles the divide between Politics and Sociology, by investigating the causes of collective action and extra-parliamentary politics in post-Troubles Northern Ireland, and the efficacy of peace-building initiatives carried out beyond the state.
Dr Erica Charters is Associate Professor of Global History and the History of Medicine at The University of Oxford. Her research examines how war and disease intersect with state formation and state power, particularly in colonial contexts. Her monograph Disease, War, and the Imperial State: The Welfare of British Armed Forces during the Seven Years War (Chicago, 2014) traces how responses to disease shaped military strategy, medical theory, and the nature of British imperial authority. The American Association for the History of Medicine awarded this the George Rosen Prize for 2016, and the Society for Army Historical Research awarded this Best First Book for 2014. Her published work on this topic also includes 'The Caring Fiscal-Military State during the Seven Years War, 1756-1763', Historical Journal (2009).
Dr Jelke Boesten is Reader Gender and Development at the Department of International Development, King's College London, and runs the Gender Studies Network at King's. She is the author of Intersecting Inequalities: Women and Social Policy in Peru (2010) and of Sexual Violence in War and Peace. Gender and Post-conflict Justice in Peru (2014) and many other papers and chapter which can be found at www.jelkeboesten.com.Currently, she works on themes related to transformative gender justice and memory.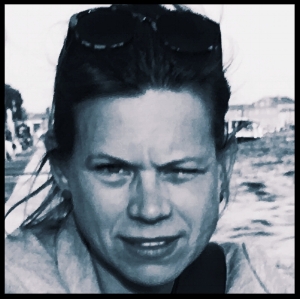 Jok Madut Jok Is the Executive Director of the Sudd Institute, a public policy research center based in Juba, South Sudan. He is trained in the anthropology of health and holds a Ph.D. from University of California, Los Angeles. He is currently a researcher at the Institute for Global Health and Translational Science, Upstate Medical University in Syracuse, New York. Jok has held numerous academic positions, teaching, conducting research and publishing on a variety of topics, from violence as a public health emergency, gender-based violence, reproductive health, identity and political violence in Sudan and South Sudan and humanitarian interventions.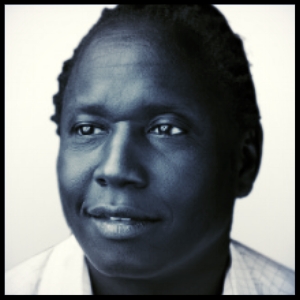 Professor Edward Miller is Associate Professor of History at Dartmouth College. He is a specialist on the Vietnam War and Modern Vietnamese history with particular interest in the international and transnational dimensions of the war. Prof. Miller is the author of Misalliance: Ngo Dinh Diem, the United States, and the Fate of South Vietnam (Harvard, 2013) and many articles and book chapters. He is currently working on a transnational history of counterinsurgency in the Mekong Delta.
Professor Niall Ó Dochartaigh is Senior Lecturer in the School of Political Science and Sociology at the National University of Ireland Galway. His recent publications include the co-edited books Political Violence in Context (ECPR Press 2015) and Dynamics of Political Change in Ireland: Making and Breaking a Divided Island (Routledge 2017). He was co-founder of the ECPR Standing Group on Political Violence and Convener from 2012 to 2018. He recently completed a monograph on Negotiating Political Violence in Northern Ireland. His current research focuses on mediation, peace negotiations, political violence, territory and the Northern Ireland conflict. More information at niallodoc.wordpress.com.
professor niall Ó Dochartaigh
Dr Judith Verweijen is a Lecturer in International Security at the University of Sussex. She is also Director of the Sussex Centre for Conflict and Security Research. Judith's research examines the interplay between violence, conflict and armed mobilization; the inner workings of state and non-state armed forces; and processes of militarization, including in relation to conflicts surrounding natural resources. She focuses on eastern Democratic Republic of the Congo, where she has conducted extensive field research since 2010. Judith's work has appeared in a wide range of peer-reviewed journals (see here for an overview of her academic publications), but also includes reports and policy briefs for, inter alia, the Rift Valley Institute's Usalama project.
Professor Karl Hack is Professor of History at the Open University, and an expert on the British empire, on insurgency and counterinsurgency, and on conflict and memory, especially with reference to Malaysia and Singapore.'
Amanda Hall is a PhD Candidate in the School of International Relations and Handa Centre for the Study of Terrorism and Political Violence, at the University of St Andrews. Amanda's research concerns 'inter-referendum' Northern Ireland – from the 1998 Good Friday Agreement to the 2016 Brexit vote – and the role of the voluntary and community sector in confronting the on-going peace process, as well as the definitional issues around the label of 'peace' in the region in this period more broadly. Her research looking at the threat of political violence from the IRA as a driving force behind the On the Runs Scheme as part of the post-Good Friday Agreement peace process has recently been published in Irish Political Studies. Her work has also appeared in the Open Library of Humanities through the #Agreement20 project, with an article considering the language of the Good Friday Agreement as a barrier to improving community relations in the region over the last two decades.
Dr Edward Burke is an Assistant Professor in International Relations at the University of Nottingham specialising in the study of insurgency, terrorism and political violence. Prior to joining the University of Nottingham in September 2017 he was a Lecturer in Strategic Studies at the University of Portsmouth attached to the Royal Air Force College. His most recent book is An Army of Tribes: British Army Cohesion, Deviancy and Murder in Northern Ireland (Liverpool: Liverpool University Press, 2018).
Dr Roel Frakking is a postdoctoral research at KITLV and project coordinator of the Regional Studies group https://www.ind45-50.org/en. His thesis, '"Collaboration is a Very Delicate Concept": Alliance-formation and the Wars of Independence in Indonesia and Malaysia, 1945-1957' (European University Institute, Florence, Italy) is a case study in the interface of late European empires and colonized societies. Specifically, it investigates how the Dutch and British empires tried to recruit local forces in Indonesia and Malaysia respectively to protect their economic assets, and how local communities and power brokers negotiated decolonization to their own ends. His most recent publication (International History Review, 2016) analyses how during the war for Indonesian independence (1945-49) the Sundanese of West Java pursued an alternative path to independence and how they, in the process, clashed with both the Dutch colonial authorities and their opponents in the Republik Indonesia.
Dr Jonathan Leader Maynard is a Departmental Lecturer in the Department of Politics and International Relations at the University of Oxford, and a Research Associate at the Oxford Institute for Ethics, Law and Armed Conflict. Dr Leader Maynard studies the role of ideology in political violence and armed conflict, especially the large-scale killing of civilians in genocides, war crimes, 'ethnic cleansing' and terrorism. His work aims to produce a general account of how violence against civilians is made to look justified to those who, in various ways, perpetrate it. His approach draws on a range of disciplines including genocide studies, international relations, political theory, political sociology, intellectual history, social psychology and social epistemology. His past work has been particularly concerned with historical atrocities in Nazi Germany, Stalinist Russia, and in the military operations of the Western Allies during World War II, but is now increasingly concerned with more contemporary cases, including the Rwandan genocide, violence in the former Yugoslavia, and mass killings in the Guatemalan Civil War. More generally, he is interested in conflict and atrocity prevention, the study of ideologies, international normative and political theory, and military ethics.
dr jonathan leader maynard
Professor David M Anderson studies histories of political violence in eastern Africa, and has written on counter-insurgency, rebellion, capital and corporal punishment, and criminal gangs, as well as sexual violence, covering the colonial and post-colonial eras.
professor David m anderson